Walmer's Past
Generals Meadow and St Anselms
Two houses at Upper Walmer played an important role in caring for injured servicemen during the First World War. Generals Meadow and St Anselms both belonged to Sir Charles Sargant, a former justice of the High Court, who agreed to the buildings being used as part of a welfare and nursing programme known as the Voluntary Aid Detachments scheme.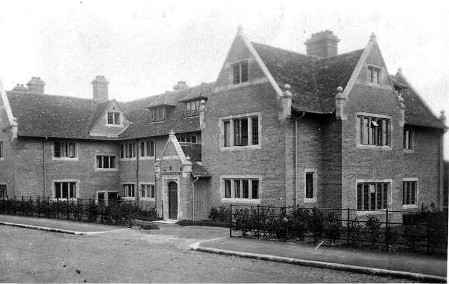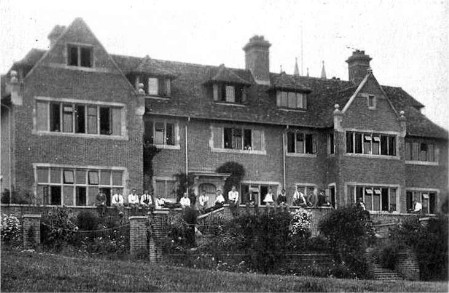 The Voluntary Aid Detachments (VAD) were originally formed in 1909 after the publication of a report by the War Office suggesting how volunteers could support the armed services medical staff. Kent VAD was set up in 1910 by the Red Cross and St John's Ambulance Brigade together with the Kent Territorial Force, anticipating the need to organise medical assistance in time of war.
Walmer VAD's two houses provided 100 beds with Sir Charles wife Lady Millie Sargant taking on the role of hospital commandant. Walmer VAD Hospital operated from October 1914 to the end of March 1919.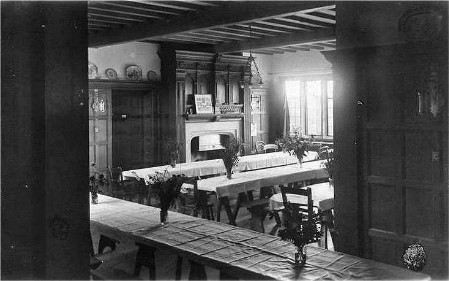 Generals Meadow interior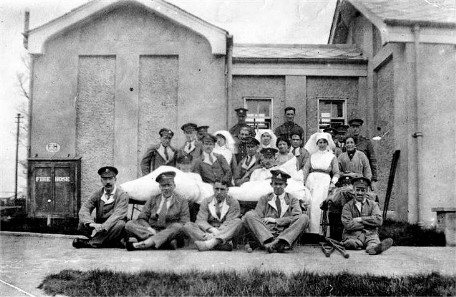 Generals Meadow staff and patients
Mr John Pearcy told WalmerWeb about his grandfather's experiences during the 1914-18 War and his hospitalisation in Walmer. He explained:
"During February 1918 my grandfather Pte. John Pearcy was transferred to the 3rd London Regiment (Royal Fusiliers). On the night of 30/31 October 1918 they set out close to the Belgian town of Bleharies to try to establish a series of posts between the lines. Whilst they were trying to cross a canal the enemy became aware and brought shellfire to bear on them.
"My grandfather was badly wounded and his right leg had to be amputated at the knee joint.
"He was moved down the line to the 32nd Casualty Clearing Station and on 3 November 1918 was transferred by hospital train to the 83rd General Hospital in Boulogne.
"When my grandfather's condition had stabilised it was decided to transfer him to the UK. So on 20 November 1918 he set sail on the hospital ship
St. David
and, later that day, was admitted to St Anselms Hospital in Walmer, staying in Generals Meadow.
"During his time at Walmer my grandfather had a re-amputation and an operation on his left foot. He stayed at Walmer until 31 March 1919 when the hospital was closed. He was transferred to Sandwich Military Hospital for three months and then to the East Leeds War Hospital nearer his home in Yorkshire. There, after being fitted with an artificial leg, he was finally discharged in February 1920 and was able to return home to his wife and young son."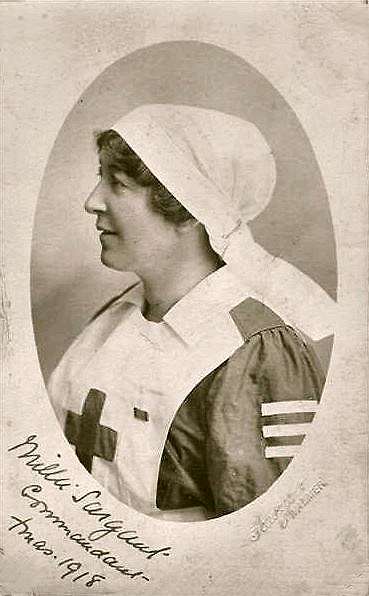 Lady Millie Sargant
The photographs on this page were kindly provided by Mr John Pearcy who contacted WalmerWeb whilst researching the history of his grandfather, a World War I veteran. They show Generals Meadow with some of the staff and patients during World War I.